23 Ocak 2020
7842 defa okundu.
Dewan Award for Architecture 2020 – Almedina Youth House Competition
Bağdat'ın Almedina bölgesinde yer alacak bir gençlik merkezi ve kamusal alan için Tamayouz Award tarafından düzenlenen uluslararası fikir yarışması 'Dewan Award for Architecture 2020: Almedina Youth House' 14 Ocak'ta ilan edildi. Kayıt için son tarih 7 Ağustos.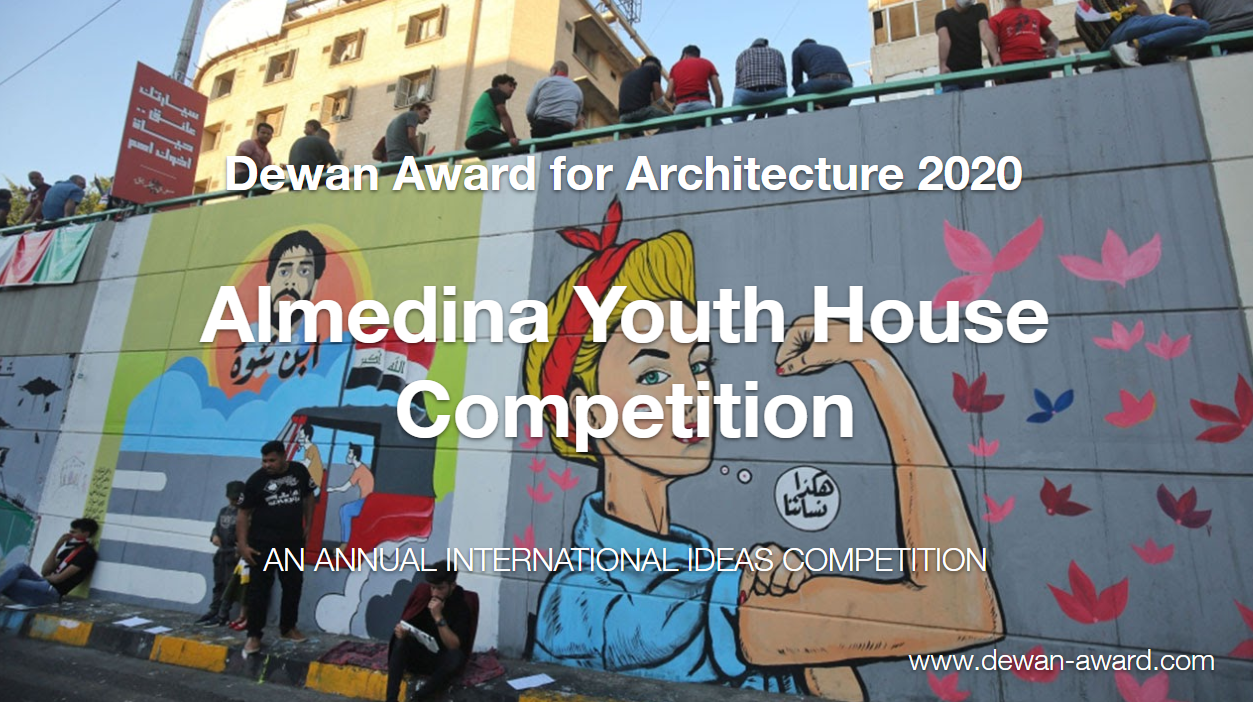 Call for Entries
Tamayouz Excellence Award is delighted to invite participants to submit their ideas for a Youth House and Public Plaza, to be located in Baghdad's Almedina (Sadr City). The Youth House and Public Plaza are to be integrated within one another, offering the Iraqi youth a platform to share ideas and exchange knowledge, as well as a hub where cultural events and festivals can take place.
In this brief, participants will find information on all things related to the competition, including the site, competition guidelines, prizes and award ceremony.
To register for the award, click here.
Design Programme
1. The Youth House: The Youth House shall have spaces designed to host various cultural activities. We encourage participants to do their own research and provide recommendations for a functional state-of-the-art youth complex.
The following components are non-obligatory. The designers are free to adapt them to their overall design and the other main functions they propose:
Exhibition areas / galleries.
Workshop spaces to host different activities.
Public library (to house print publications and digital).
Small and medium-sized meeting rooms
Large auditorium for lectures, conferences, shows, and film.
Two small cinemas, accommodating 50 and 100 seats.
One story of underground parking.
Cafeterias and one restaurant.
The Youth House grounds should have spaces designed to host cultural activities that are accessible to the public. The grounds should include an outdoor amphitheatre, hardscape (benches, lighting, other creative street furnishing) and softscape. The building itself is to be located in sector 43.
2. The Public Plaza: The public plaza should be fully integrated with the grounds to the Youth House, making both spaces (the plaza and the grounds of Youth House) complementary towards each other, particularly during festivals and public events, and designed to accommodate large public functions.
Together, both will become an iconic landmark in Almedina, not by shape and form alone, but by function first and foremost.
The plaza is to include a simple hardscape (shading, benches, lighting, other creative street furnishing) and softscape. We also recommend that the plaza is to be designed on an 'urban design' level rather than a detailed architecture. We encourage participants to treat the plaza with as few above-ground structures as possible.
The public plaza itself is to be located in both sectors.
Things to consider:
The proposed site overlooks two commercial streets.
The maximum footprint of the building is defined in the site map. The total built up area is preferably between 10,000 and 15,000 square metres and The total building height should not exceed a maximum of 30 metres.
Eligibility
Open to architects, students, engineers and designers are invited to participate in this competition.
Participation can be on an individual or team basis (maximum of 6 members per team). We encourage the participation of multidisciplinary teams.
Schedule
14/January/2020 – Competition launch and early registration
08/April/2020 – Start of the standard registration
08/July/2020 – Start of the late registration
07/Aug/2020 – Closing date for registrations and submissions
September/2020 – Shortlist Announcement
November/2020 – Announcement of results
(Date to be confirmed) – Annual Tamayouz Excellence Award Ceremony
All Deadlines are 11:59 pm GMT (London)
Registration
Early Registration: $70 from 07/January/2020 – 07/April/2020
Standard Registration: $85 from 08/April/2020 – 07/July/2020
Late Registration: $100 from 08/July/2020 – End of registration period