14 Kasım 2019
3823 defa okundu.
Penang South Islands Masterplan Design Competition
"Penang South Islands Masterplan Design Competition"ın süreci 25 Kasım 2019 günü Türkiye saatiyle 12:00'da sona eriyor.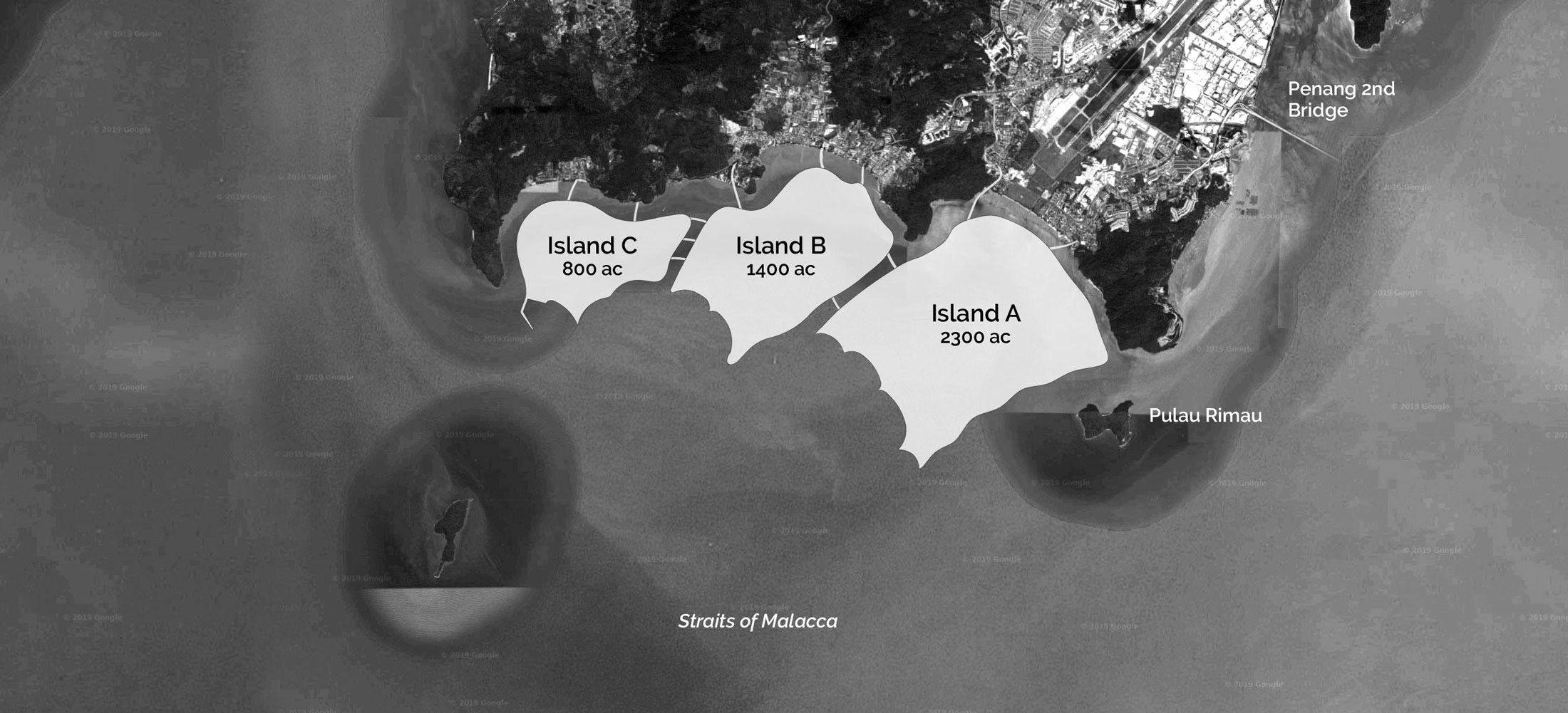 Penang is embarking on a key strategic initiative to develop the new Penang South Islands (PSI) as an economic driver for the future of Penang. The PSI will provide a transformation of Penang's growth engines and prepare the state for Industry 4.0. It will incorporate smart city and smart park features while remaining as an international destination for investment, industrial manufacturing and tourism. As an integrated development, the PSI will be a sustainable development that emphasises the economic, environmental and social aspects, aligned with the Penang 2030 Vision as a 'people-focused and inclusive' project.
The State Government of Penang invites the Registration of Interest (ROI) from outstanding Malaysian and world leading architects and planners to participate in the Masterplan Design Competition (MDC). The MDC is an urban design ideas competition and structured as an open international single-stage competition with a qualification process.
Participants are invited to form multi-disciplinary consortiums comprising diverse specialities and expertise in smart city, economics, engineering, technology and innovation, mobility and transportation, landscape, sustainability and environmental design, etc. The MDC will be an open platform to elicit the most creative and strategic propositions towards the development of a compelling master plan that meets and exceeds the expectations and aspirations of the State of Penang.
The ROI process is conducted online and will conclude at 5.00 pm (Malaysian time) on Monday, 25 November 2019.
ELIGIBILITY
The Masterplan Design Competition (MDC) is an urban design (town planning) design ideas competition. Structured as an open international single-stage competition with a qualification process open to all qualified Malaysian and international architects and/or planners leading multi-disciplinary project consortiums, intending participants will be required to assemble a world class consortium team in diverse fields such Architecture, Urbanism, Economics, Mobility, Smart City Experts, Engineering and Technology, Sustainability and Environmental Designers, Landscape, etc, that are critical to meet the State Government of Penang's objectives for selection.
The MDC is an initiative by the State Government of Penang and is organised in collaboration with the Malaysian Institute of Architects Northern Chapter (PAMNC) under the auspices of the Board of Architects Malaysia (Lembaga Arkitek Malaysia), and is based on international standards and guidelines.
QUALIFICATION PROCESS
The Qualification process will be conducted in two phases; a Registration of Interest (ROI) phase followed by the Expression of Interest (EOI) phase. At the ROI phase, an open call notice to all interested architects and/or planners will be launched. Intending participants fulfilling the basic outline requirements stated shall complete and submit the simple one-page ROI form, downloadable from this website. Successful ROI participants will be longlisted and invited to participate in the following EOI process.
At the completion of the ROI phase, participants will be issued with the EOI Memorandum, which will require a detailed capability statement and consortium outline profile. All consortiums are required to have a qualified Malaysian LAM/PAM registered architect and/or registered planner, as a consortia member/s working in association with the project leader.
Any costs incurred for the ROI and EOI submission shall be borne by participants as there are no design works required at the qualifying stage. The qualification process will be conducted by a Selection Panel (SP) nominated by the State Government of Penang to evaluate, deliberate and conduct due diligence on the ROI/EOI submissions for the PSI Competition Secretariat's concurrence.
DESIGN STAGE
After the qualification process, a short-list of five (5) Finalists will be announced. The Finalists will be issued the Terms of Reference (TOR) Document containing the MDC rules and regulations, conditions and terms, project information as well as the Design Brief and detailed submission requirements with various reports and forms appended. All Finalists will be paid an equal honorarium to participate in the MDC, to be announced at the EOI stage.
The proposal submitted by the Finalist deemed most suitable by the Master Jury panel for implementation at the new Penang South Islands will be appointed by the State of Penang as the Lead Master Plan Designer, subject to terms & conditions.
Web: https://pg-mdc.com/