8 Ocak 2021
10860 defa okundu.
"Parliamentary Precinct Redevelopment – Block 2 in Ottawa, Canada" Architectural Design Competition
Ottawa, Kanada'daki parlamento bölgesinin yeniden geliştirilmesi için düzenlenen iki aşamalı mimari tasarım yarışmasına başvuru için son tarih 16 Şubat 2021.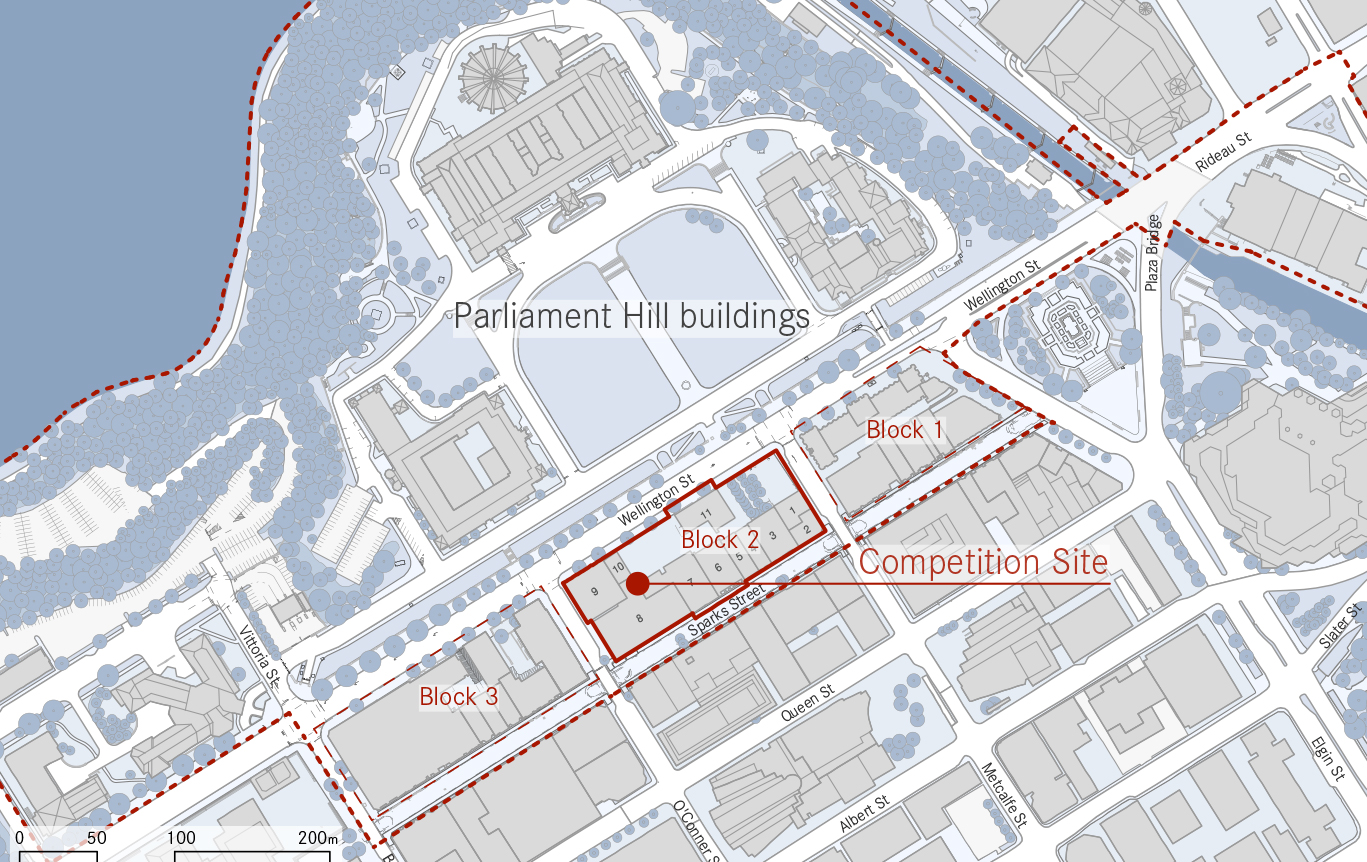 Overview
Canada is inviting architects to select the best project and the design team for the Parliamentary Precinct Redevelopment in Ottawa competition. The aim of the competition is selecting the team with the right demonstrated capability to undertake this nationally significant architectural project.
Promoter
Government of Canada represented by the Department of Public Works and Government Services Canada (PWGSC)
More information can be found here.
Task
The goal of the competition is to provide a cohesive design solution and to redevelop the site into an efficient complex of buildings. The new and renovated facilities will provide accommodations for the Senate of Canada and the House of Commons, with branch space for the Library of Parliament, as well as some retail presence on the historically-significant Sparks Street Mall. The total approximate gross area above ground for the redevelopment (i.e. not including any area developed underground) is estimated at approx. 30,000 sqm.
Competition Site
Block 2 is bounded by Metcalfe, Wellington, O'Connor and Sparks streets, within Canada's Parliamentary Precinct and has an approximate area of 9,800 sqm and currently consists today of eleven buildings.
Procedure
The competition, through the Request for Qualification (RFQ), is open to qualified architectural entities and be multi-disciplinary in nature to include (and be limited to) structural and building engineering (mechanical/electrical).
The competition is organized as a limited design competition in accordance with the Royal Architectural Institute of Canada (RAIC) regulations for competitions in Canada. Through a prequalification procedure (the RFQ), a predetermined number of firms (up to 12) will be invited to compete in a Request for Proposal (RFP) structured as a two (2) stage, limited design competition.
Request for Qualification (RFQ)
• Interested teams of architectural professionals and subconsultants are invited to submit qualifications and demonstrate they meet the requirements to undertake the project.
• Of the teams that have responded, up to twelve will be invited to participate in the competition.
• During this step, the independent Jury for the design competition is to be announced.
Request for Proposal (RFP) (Limited Design Competition)
Competition Stage 1
• Selected competitors submit an outline of their design concepts.
• The Jury evaluates the design concepts and creates a shortlist of up to six competitors to advance to Stage 2 of the competition.
Competition Stage 2
• Shortlisted competitors submit an advanced design concept for their previously submitted work.
• The Jury will then evaluate each design and select the prize winners.
Prizes and Honoraria
• 1st Prize: CAN $ 220,000
• 2nd Prize: CAN $ 165,000
• 3rd Prize: CAN $ 120,000
Expense allowance of $ 120,000 CAN per participant in the 1st stage and additionally $ 165,000 CA per participant in the 2nd stage.
Language of the competition
English and French.
Application
Teams of architects, landscape architects, building services engineers and structural engineers are invited to apply. A total of seven references are required.
Application deadline is February 16, 2021, 2.00 p.m. EST.
More information can be found here.