17 Ocak 2020
14379 defa okundu.
MARÉ-CIDADE Uluslararası Mimarlık Öğrencileri Fikir Yarışması
MARÉ-CIDADE Uluslararası Mimarlık Öğrencileri Fikir Yarışması, öğrencileri, Rio'nun Maré bölgesi için yerel nüfus ve şehirle olan bağlantıları göz önünde bulundurarak yenilikçi kentsel çözümler önermeye davet ediyor. 2 Aralık'ta ilan edilen yarışmaya kayıt için son tarih 30 Mart.
Uluslararası Mimarlar Birliği (UIA) tarafından her 3 yılda bir düzenlenen mimarlık kongresinin 27.si, 19-23 Temmuz 2020 tarihleri arasında "Bütün Dünyalar. Sadece bir Dünya. Mimarlık 21." temasıyla Rio de Janeiro'da yapılacak.  Kongre kapsamında, mimarlık ve ilgili alanlarda genç yetenekleri teşvik etmek için uluslararası öğrenci fikir yarışması düzenleniyor.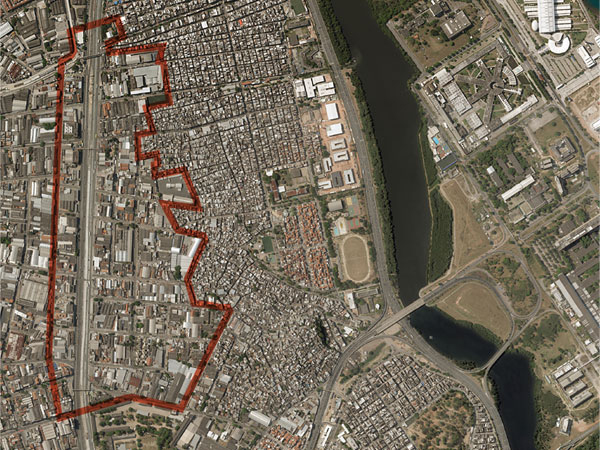 __
THE UIA WORLD CONGRESS STUDENT COMPETITION
Every three years, the UIA (International Union of Architects) organises an international congress of architecture. From 19 to 23 July 2020 it will be holding its 27th World Congress of Architects in Rio de Janeiro, entitled 'All the worlds. Just one world. Architecture 21'. An international urban student ideas competition will be held to promote young talent in the field of architecture and related fields. The international ideas competition MARÉ-CIDADE is organised by the Institute of Architects of Brazil (IAB – Instituto de Arquitetos do Brasil) and the International Union of Architects and is supported by UN Habitat.
The competition site is located between an important and busy expressway (Avenida Brasil) and a cluster of favelas (Complexo da Maré). This territory is currently occupied by warehouses and industrial buildings, most of which are abandoned or in disuse. The competition invites students to propose innovative urban solutions for the area, considering the local population, and their connection with the city.
OBJECTIVE OF THE COMPETITION
The objective of the ideas competition is to invite students of architecture and related fields to propose innovative urban design and architectural interventions in order to integrate the Maré (an informal settlement in Rio de Janeiro, Brazil) to the city that would contribute to the achievement of the UN Sustainable Development Goal 11 to make cities inclusive, safe, resilient and sustainable.
Read more about UN SDG Goal 11 here.
ORGANISATION OF THE COMPETITION
This single-stage student ideas competition is organised and conducted in accordance with UNESCO Standard Regulations for International Competitions in Architecture and Town planning and the UIA best practice recommendations (see UIA Competition Guide for Design Competitions in Architecture and Related Fields)
The General Coordinator of the competition is architect and urbanist Dr. Thiago T. A. de Soveral (CAU/BR 85000-4), being the Assistant Coordinator architect and urbanist Rodrigo M. F. Bocater (CAU/BR A91667-6).
JURY
The international jury is composed of 05 (five) official members:
Verena Andreatta, Architect, Brazil
Alejandro Echeverri, architect, URBAM, Medellin, Colombia
Nadia Tromp, Director of UIA Work Programme Community Architecture and Human Rights, South Africa
Gustavo Utrabo, Architect, Aleph Zero, Brazil
Elkin Velasquez Monsalve, Regional Director of UN-Habitat in Latin America and the Caribbean, UN-Habitat, Colombia
The jury evaluation is final and sovereign; decisions of the jury are not subject to reconsideration by the competition organiser, in whole or in part.
TIMETABLE
02 December 2019 – Competition launch and registration opens
30 March 2020 – Deadline for registration
20 February 2020 – Deadline for questions
28 February 2020 – Deadline for answers
30 March 2020 – Start for submission of projects
30 April 2020 – Deadline for submission of projects
15-25 May 2020 – Jury meeting and evaluation of entries
1 June 2020 – Announcement of Competition results on web site
21 July 2020 – Press conference, opening of the exhibition in Rio de Janeiro, and award ceremony at the World Congress of Architects in Rio de Janeiro
PRIZES
The Jury will award 3 prizes and 3 honourable mentions.
First prize: € 3.000,00 + Mido watch
Second prize: € 2.000,00 + Mido watch
Third prize: € 1.000,00 + Mido watch
Honourable mention Demetre Anastassakis: certificate + Mido watch
Honourable mention Roberto Burle Marx: certificate + Mido watch
Honourable mention Luiz Paulo Conde: certificate + Mido watch
No indemnity of any kind will be due to competitors as a result of this Competition or their relevant participation in it.