8 Eylül 2021
7396 defa okundu.
Barbican Renewal: A New Vision for a Global Icon
Mart 1982'de açılan, Avrupa'nın en büyük gösteri sanatları merkezi Barbican Centre binasının orijinal mimari vizyonunu ve mirasını koruyacak onu günümüz dünyasının yaratıcı fırsatlarına ve önemli zorluklarına yanıt verecek şekilde uyarlamak üzere radikal ve özgün tasarım çözümleri geliştirmek için uluslararası ve iki kademeli yarışma düzenleniyor. 1. aşama standart seçim anketi teslimi için son tarih 21 Ekim 2021.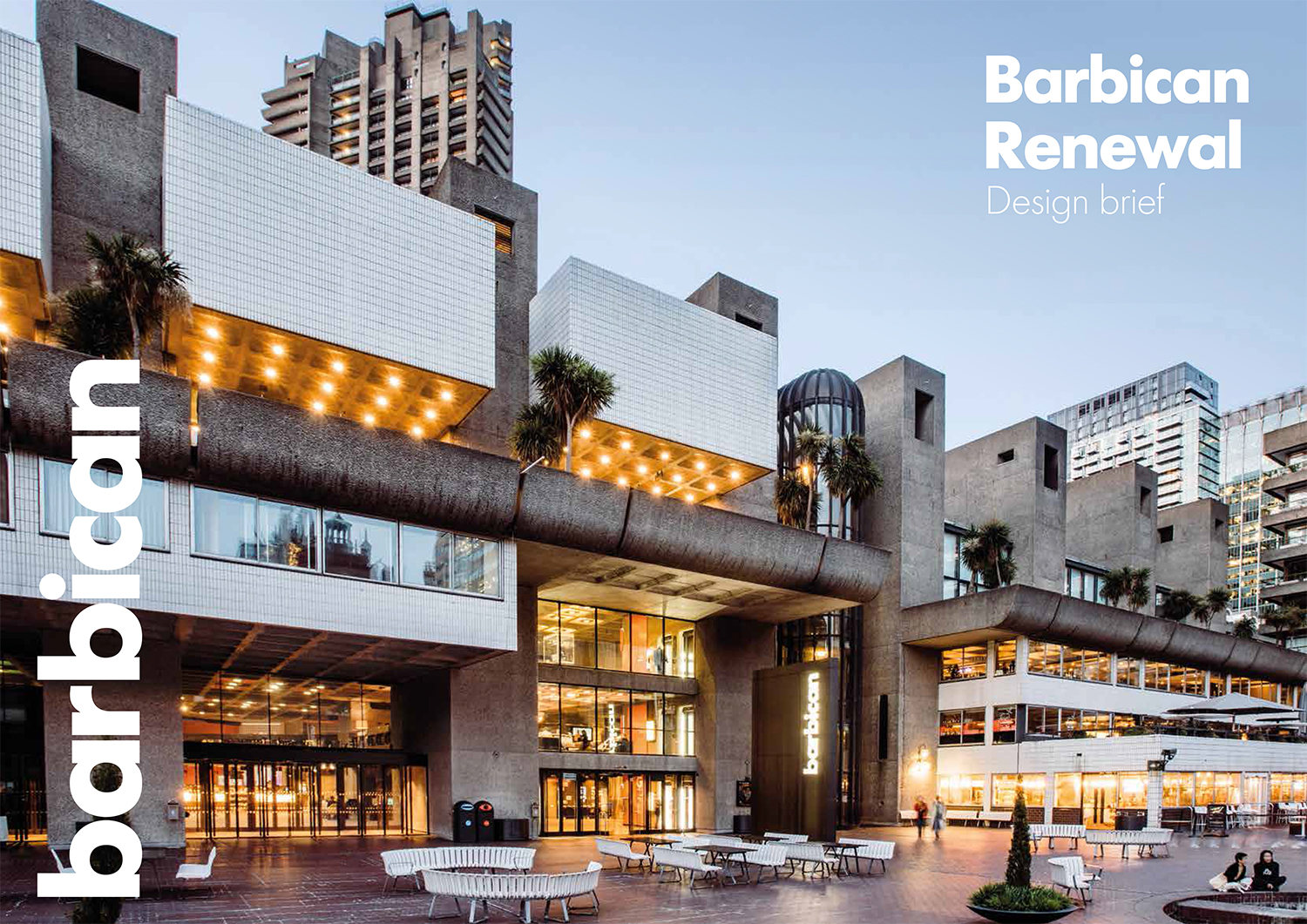 Vision
The Barbican Centre is one of London's most ambitious and unique architectural achievements; it is a global icon of brutalist architecture, renowned for its scale of ambition and consistency of design.
The Barbican's development was a visionary project, with architects Chamberlin, Powell and Bon seizing the opportunity to propose a radical transformation of how we live. We're seeking a team that can work in a similarly bold and creative way to deliver an exemplar to the world of how a heritage building can be renewed.
There's a pressing need to make changes to the Barbican building so that it continues to meet the needs of 21st century artists, audiences and communities. We're looking for a team that can develop design solutions that will preserve and respect the complex's original architectural vision and heritage, while adapting it to respond to the creative opportunities and urgent challenges of today's world.
Project Scope
This renewal project will consider the Barbican building in its entirety. It will explore how we can adapt the Barbican's spaces and venues to improve the experience of audiences and visitors at every point of their journey, from the sense of welcome and belonging on arrival to major improvements to wayfinding and look and feel across the building.
It will address the critical need to make major improvements to the building's environmental performance, delivering sympathetic but effective adaptations that help us achieve our ambitious target of reducing carbon emissions from our own operations to net zero by 2027.
And the project will underpin our ambitions to embed equality, diversity and inclusion across our organisation, by ensuring all our spaces are safe, accessible and welcoming for everyone. We want to open the Barbican building up so many more people feel a sense of ownership and belonging in this unique urban environment.
To help do this, we need a team that represents a wide range of lived experience, and that can work with us on a sustained programme of outreach and engagement to co-design spaces that meet the needs of local communities, underrepresented groups and those with specific access or other additional needs.
The City of London Corporation will be undertaking a two-stage procurement procedure to appoint the multidisciplinary design partner for the project. This will be delivered in accordance with public sector procurement guidance. The selection process will incorporate:
Stage 1
A Standard Selection Questionnaire (SSQ) that includes technical weighted questions for a multi-disciplinary design partner. Once responses to this have been assessed, the five highest ranked bidders will be invited to tender. The selection criteria for this stage is based on relevant experience and project examples, ability to meet the brief and equality and inclusion. Information about who has submitted a SSQ response will be treated confidentially and will not be shared publicly.
Stage 2
An invitation to tender (ITT) will be issued to the shortlisted bidders, who will then submit their responses for evaluation, including their proposed multi-disciplinary design team.
The selection criteria for this stage is based on:
Response to brief, including outline options for design solutions, how these could be delivered within the project budget, how proposals meet sustainability and inclusive design requirements, and approach to engaging stakeholders throughout design development
Organisation, management and team, including proposed structure of multi-disciplinary design team
Equality, diversity and inclusion, including how broad representation will be ensured the project team, proposed action to rebalance diversity within the design field, and interventions to support equality, diversity and inclusion throughout the life of the project
Commercial
Bidders will also be assessed through a presentation and clarification interview by a panel including external industry experts.
An honorarium of £20,000 will be provided to each of the five shortlisted bidders.
A bidders information event with the Client will be held for the shortlisted bidders. This event will provide an opportunity for clarifications, in addition to site visits during the tendering stage.
Full procurement information, including the SSQ and ITT documentation, are available on the capitalEsourcing site.
Bidders wishing to submit a SSQ should follow the instructions as set out in the contract notices on capitalEsourcing.
To ensure we maximise social value through the procurement process, we actively encourage collaborative bids from design consortiums, particularly those that include emerging practices and widen representation within the project team. In addition, previous experience sections of the selection criteria are open to bidders who can demonstrate transferable skills that show their ability to meet the requirements of the brief.
Key Dates
Deadline for Stage 1 Standard Selection Questionnaire submission: 21 October 2021
Invitations to tender issued: mid-November 2021
Bidders information event: late November (exact date tbc)
Deadline for Tender Submissions: December 2021
Interviews: January 2022
Design team appointed: February 2022
More information can be found here.