17 Kasım 2021
2593 defa okundu.
Urgent Pedagogies: Infrastructures
IASPIS tarafından düzenlenen ve 19 Kasım akşamı Venedik'te yapılacak olan seminerde, farklı mekansal ölçeklerde kamusal çalışmalar tamamlamış tasarımcılar tarafından bir dizi vaka çalışması ele alınacak.
Urgent Pedagogies hakkında bilgi almak için tıklayınız.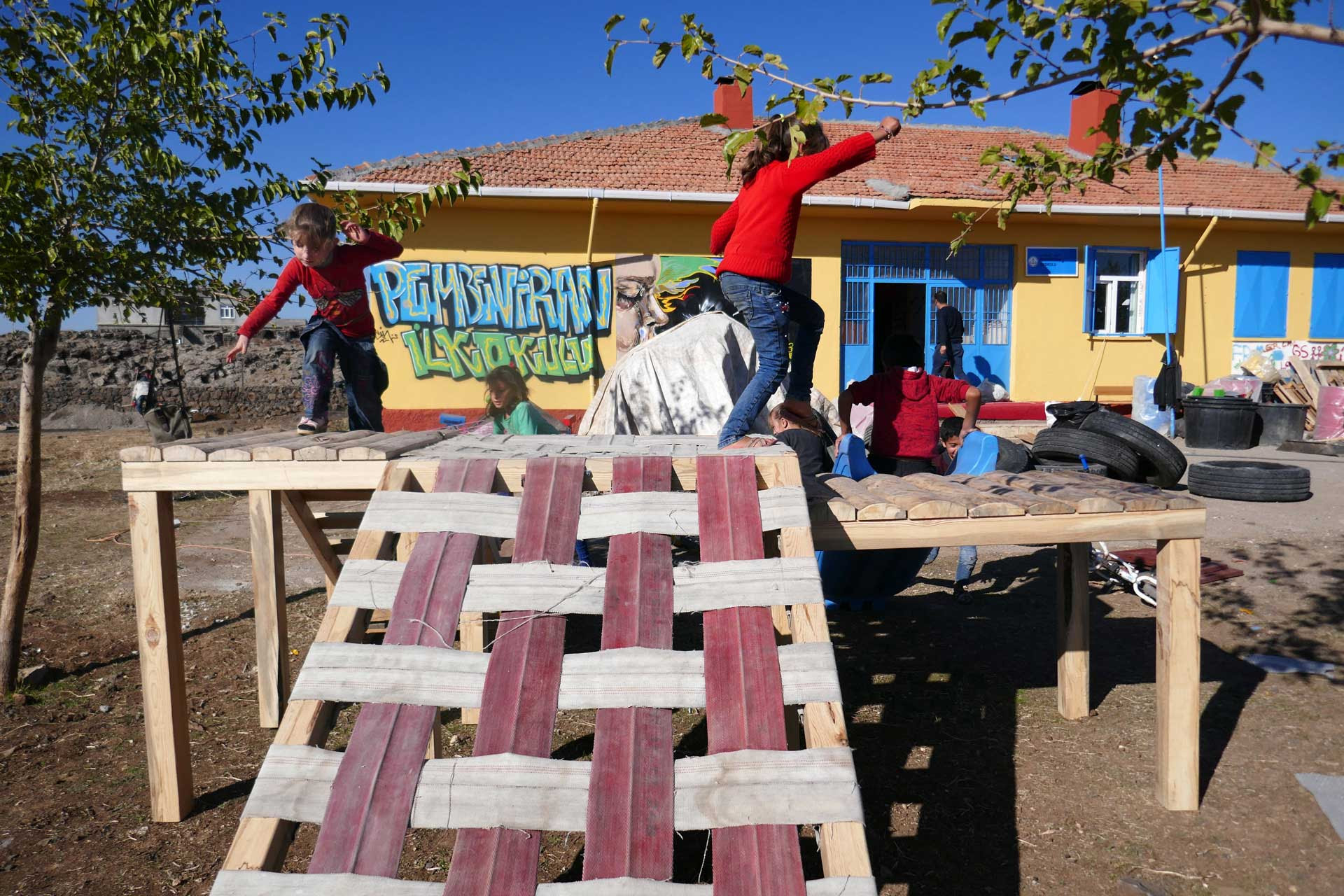 Etkinliğin tanıtım metninden:
The seminar presents and discusses diverse practices of architecture and urbanism that all engage and act from a bottom-up perspective. It's structured around a series of cases presented by invited architects and urbanists that are pursuing action-based public engagements in different scales of spatial production. How can we act and create modalities of collective unlearning and decolonial praxes in relation to territorial contexts? What are the relations between the scale of infrastructures and protocols of actions? How do various urban and territorial contexts force us to take action? How can we renegotiate, imagine, and build infrastructures of pedagogies?
Urgent Pedagogies is a project inquiring how socially engaged spatial practice, through critical and experimental forms and environments for learning and knowledge production, may act in relation and response to the urgencies of social justice and equality, contested territories and conditions of conflict. It consists of a series of public events and an emerging online platform highlighting and discussing practice and theory. It aims to serve as a common resource and a space for bringing together practitioners, researchers, and thinkers from a plurality of backgrounds, experiences, contexts, and situations to be in dialogue and think together.
Urgent Pedagogies is initiated and organized by IASPIS, the Swedish Arts Grants Committee's International Programme for Visual and Applied Arts. The project is developed and pursued by Magnus Ericson, curator and Head of IASPIS Applied Arts, responsible for the design, crafts, and architecture program and Pelin Tan, Senior Researcher of the Center for Arts, Design and Social Research, Boston, and Professor at the Faculty of Fine Arts, Batman University, Turkey. "Urgent Pedagogies: Infrastructures" is presented in correlation to the final week of the Venice Architecture Biennial 2021.