3 February 2022
945 defa okundu.
Villa PL and Villa SL (atelier Stéphane Fernandez)
The atelier Stéphane Fernandez recently delivered two housing projects in the south of France. In Aix-en-Provence, two upscale villas for two lovers of contemporary art and architecture are nestled into the wooded hillside in the heart of the garrigue (heath).
The villas face in the direction of the landscape, with its luxuriant and fragrant sundrenched nature. Nestled against a wooded hillside, this inhabited calcareous spur emerges; floating. The houses powerful presence is drawn from the exhilarating confrontation with the powerful and sensitive natural environment.
Their rustic simplicity echoes nearby 18th-century bastides nestled in the garrigue, highlighting the relationship of architecture with body and climate and the intelligence of the simple and obvious building practices of the past.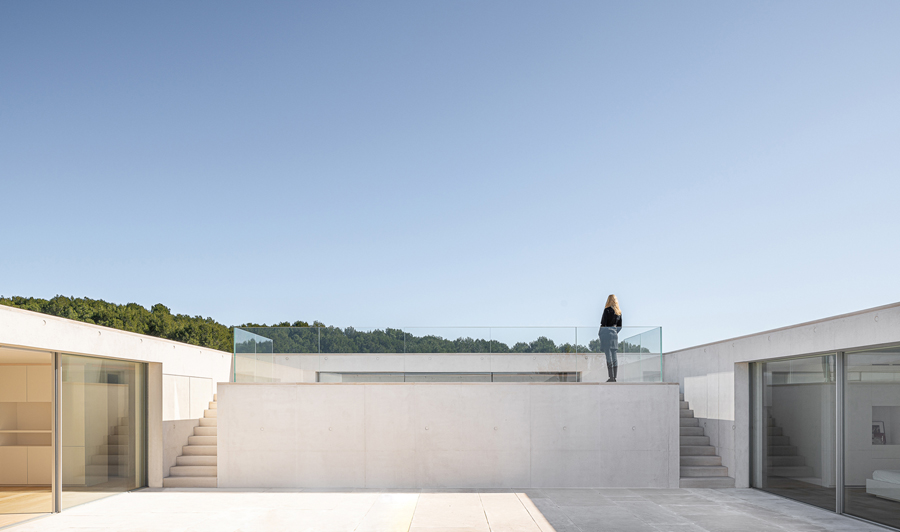 The project is comprised of three superimposed relationships with the land. The shadowy interior of the house, hollowed out of the epidermis of the ground, is illuminated by wells of light. This house in the landscape composed of broad frames created by the structure eliminates the horizontal limit between interior and exterior. The house, focused skyward, around a patio, creates a vertical, indescribable link like Roman villas, perpetually changing under influence of clouds, wind and rain.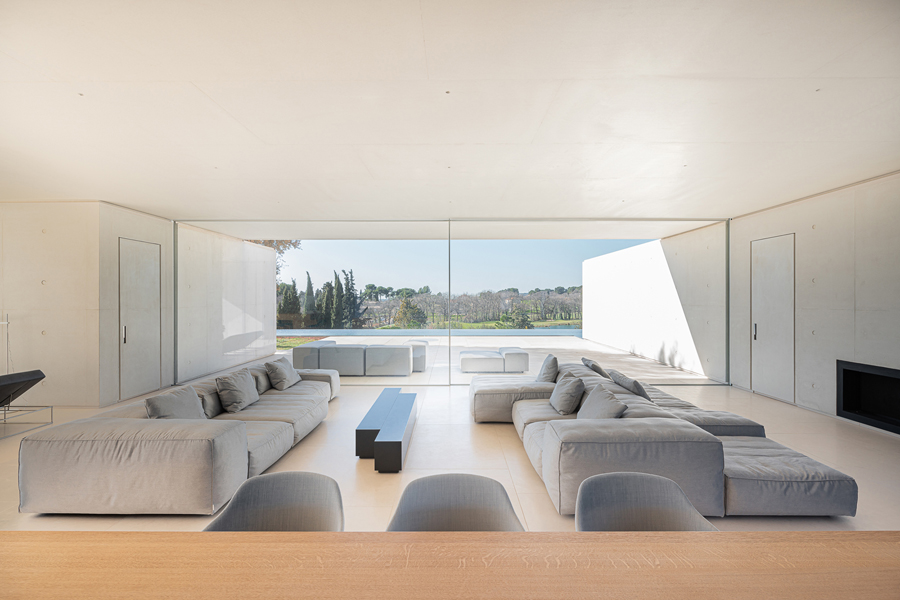 The material becomes a tool for grasping the landscape. The site's soft and silky to the touch concrete reveals its complexity, ranging from gray to a delicate white. The natural stone covering the floors softens and reflects the shadows and the light passing through the vegetation. Wood, an amber colored and sanded oak, exuding a wood fragrance, is among the first elements of physical contact with humanity.