23 December 2019
1135 defa okundu.
"No Fear of Glass": Art intervention at the Mies van der Rohe Pavilion
The Fundació Mies van der Rohe and Side Gallery present the intervention No Fear of Glass by the designer Sabine Marcelis in the Mies van der Rohe Pavilion.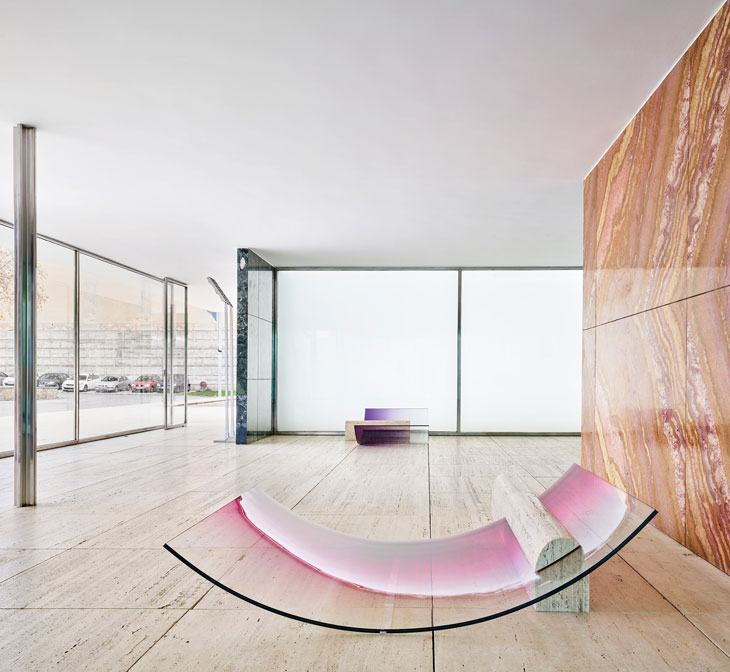 No Fear of Glass seeks a contrast between the request made to Mies van der Rohe to "not use too much glass" in the German Pavilion of 1929, with the creative proposal of Sabine Marcelis herself, where glass is the key element, pushing the limits of the material to its maximum.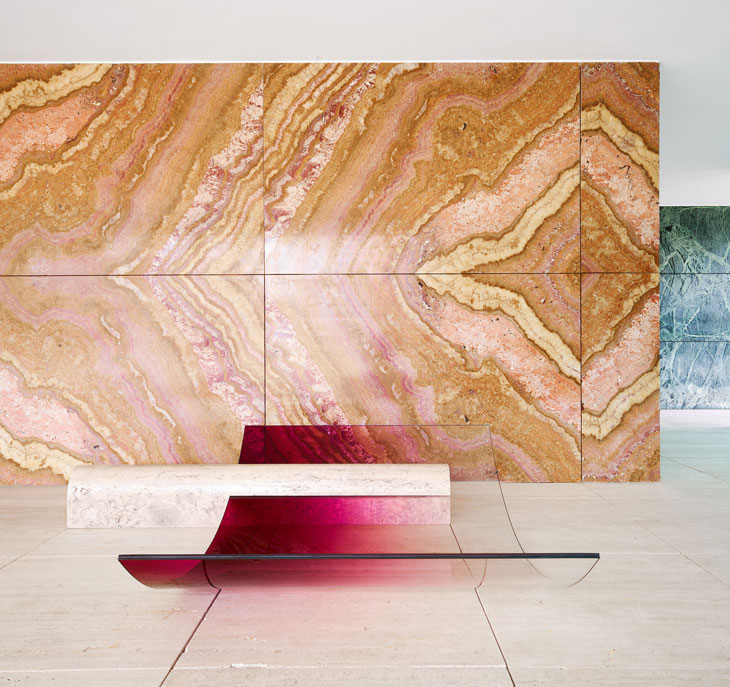 Mies van der Rohe and Lilly Reich used the materials to test their design ideals, Marcelis uses the experimentation of materials and production to create new and surprising applications that dialogue with the materiality and shapes of the Pavilion.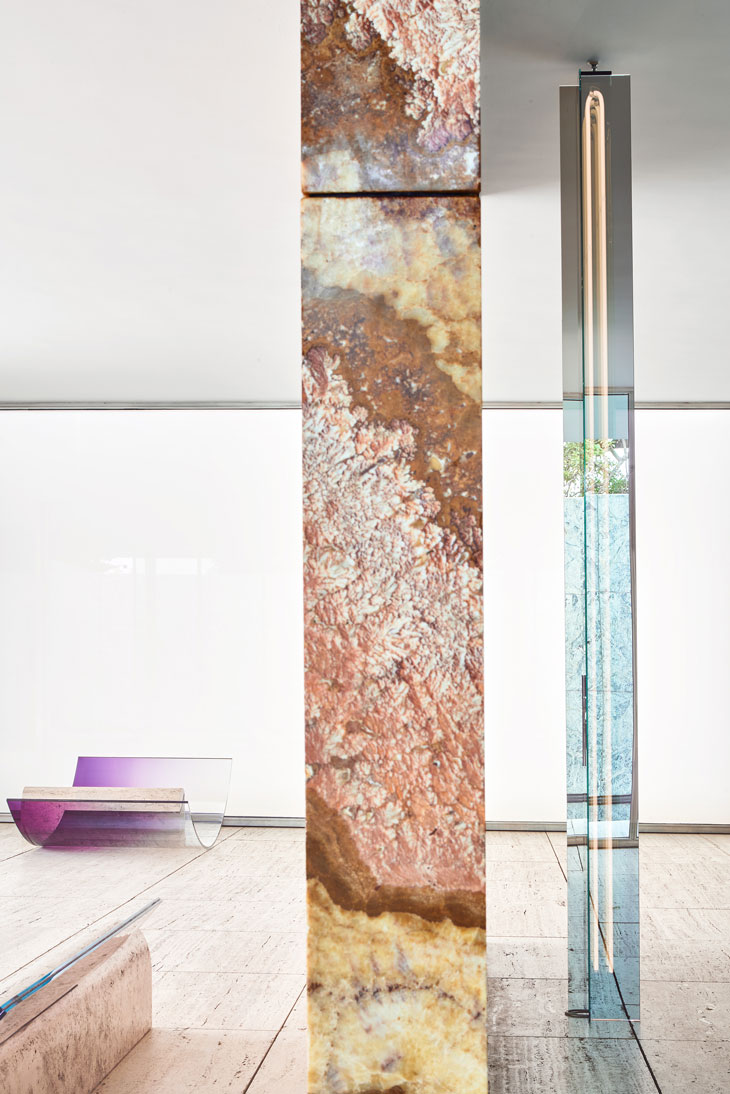 The exhibited pieces seem to be grown and extruded from the architecture itself; two large chaise longues which are pulled up from the ground by extending the travertine floor to form a base are sliced by a singular sheet of curved glass which is seemingly pulled from the walls. The two materials meet to become sculptural yet functional furniture pieces. Eight chrome columns provide the structural support for the roof of the pavilion. Marcelis introduces a ninth mirrored-glass column which functions as a light and is placed in line with the structural columns, blending in seamlessly with the architecture, both in form and materiality.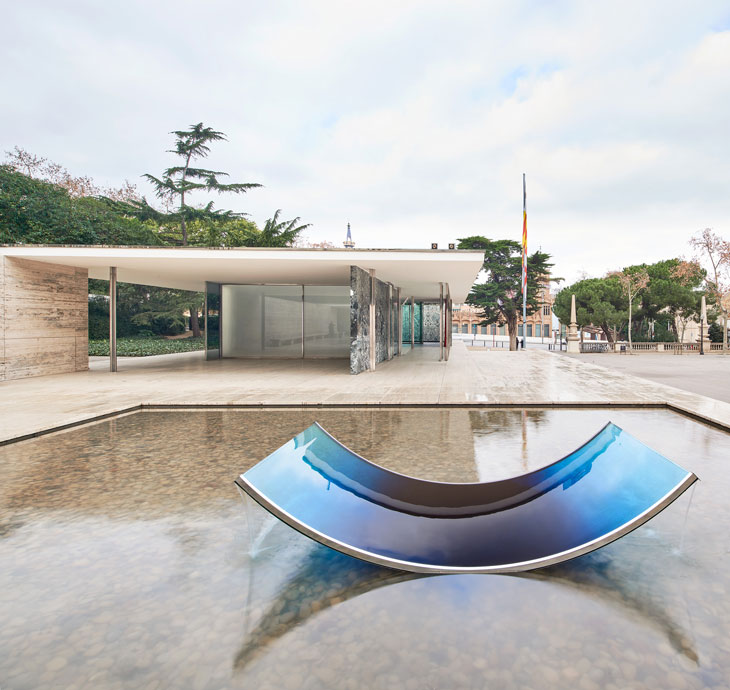 Art intervention at the Mies van der Rohe Pavilion until January 12, 2020.